Kibou Ridge

Mountains of Kibou
Info
Type
-
Scenery
-
Game
-
Portals
-
Additional Details
-
Kibou Ridge is a snow-themed map accessible through Cherika Valley and Ficho Tunnels. Often just called 'Kibou,' it replaced the pre-V1.15 barren snow map South Pole after popular request. Since then, it has been featured as one of the only snowy maps officially in Feralheart.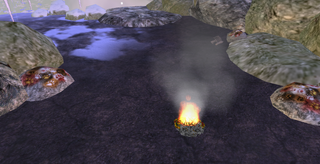 Kibou is one of the most decorated maps in Feralheart's 1.16 update, and is popular for being so.
Besides that, Kibou attracts many people for its animated sky and plenty waterfalls. The map is also full of tall hills, ditches, rocks, deciduous trees, and all-things you would find in a typical winter wonderland. Scattered throughout the map are caves and passages in which wolf packs and bobcats roam.
The heavy scenery is often lended to community folk-lore regarding the origin of Kibou Ridge.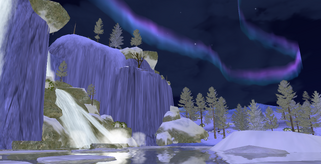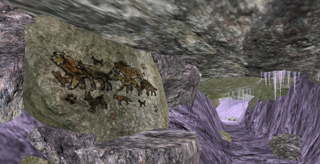 Kibou Ridge was added in the 1.16 update and was made by FH community member Lady Alizarin.
This mapped replace the desolate pre-V1.15 map called South Pole.
This map has many hidden secrets. Be sure to keep an eye out for them.
The salmon in the rivers and ponds in Kibou move and swim around.
Many wolf/husky roleplays occur here, because of the climate.